Bespoke treehouses & play creations
In these days of the XBox and PlayStation, Halcyon is keen to lead the way in promoting adventurous outdoor play for our children.
With extensive industry knowledge in the design and construction of bespoke treehouses and other timber play creations, Halcyon delivers the highest level of craftsmanship and service to our clients.
MORE ABOUT US
"We couldn't be happier! Completed ahead of schedule, on budget and with the highest quality… great guys to work with!"
Mr & Mrs P, Haslemere
Halcyon offers a full design, build and management service for custom tree houses, play areas, school playground equipment, garden buildings and other unique timber play structures. We offer a maintenance service for all our creations and for other existing tree houses.
Our Workshop, where we create, make and prefabricate is based on the Hampshire / Surrey border in Oakhanger.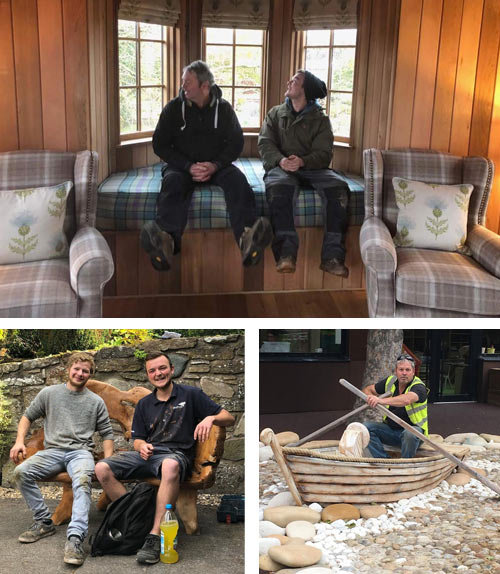 Halcyon are proud to be preferred suppliers to Blue Forest Treehouses.
If you would like to look these projects in more detail please visit the Blue Forest website.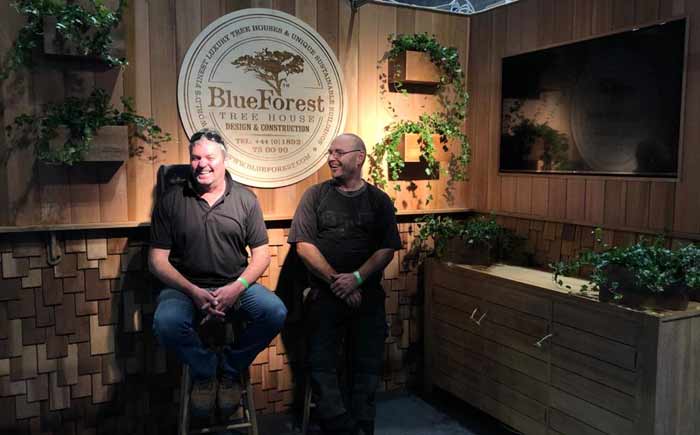 Whether it's a tree house for the kids, a timber area for creative play, or a grown-up hideaway for the 'child' in us all, we place the utmost emphasis on communication with our clients.
We ensure that expectations are exceeded and that many happy years of enjoyment are realised.
At Halcyon we strive to make the whole project an enjoyable undertaking for all parties involved. A brief outline of the typical processes involved is detailed below.
If at anytime during the project you have questions or concerns, we encourage you to contact us and these will be dealt with promptly.
1. Initial contact is made and a brief discussion which will give us an overview of your project. A suitable time will be arranged for us to provide a site visit.
2. During our free site visit, we can provide you with whatever information you need and discuss your available options. Depending on the type of structure you will be advised on any relevant planning/building regulations that you will need to consider. If relevant and you have not asked us to make the necessary planning application, you are responsible for making sure that the application is made.
3. Our quotation and design is submitted for your appraisal. The vast majority of projects we undertake are bespoke, we ask you to be patient as getting all of the information together can take some time.
4. Quotation and design proposal is accepted and an estimated start date is agreed.
5. D-day, construction commences. You will be introduced to the Halcyon team and given a brief overview of our plans, remember at anytime you may ask questions.
6. Completion of project.